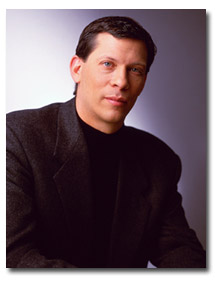 David Nussbaum, a former CEO of Penton Media when it was a standalone publicly traded company, has been named CEO of F+W Publications, the Cincinnati-based publisher of a diversified array of enthusiast media products.
Nussbaum replaces David H. Steward as chairman and CEO.
The company is owned by ABRY Partners, the Boston-based private-equity firm with which Nussbaum worked when he was CEO of Penton. ABRY owned a controlling stock position in Penton.
F+W owns nearly 60 magazines, including the graphic design magazine How and leading magazines in antiques, coin collecting, scrapbooking, firearms and knives, and more. It also has nearly 3,000 books in print and operates numerous book clubs.
"F+W is one of the most dynamic media companies in the enthusiast media sector," Nussbaum said in a statement. "The combination of very unique content, highly specialized industry experts, and its powerful community allure, ensures that F+W has a tremendous amount of growth potential."
The move to F+W is a bit of a departure for Nussbaum, whose career is overwhelmingly skewed to b-to-b media. He was CEO of Penton from June 2004 through the company's sale to Prism Media in early 2007. He had been at Penton since 1998.
In recent years, Nussbaum has come to be known as highly e-media focused. In fact, his stated purpose with the creation of his post-Penton company, Sundance Enterprises, was to identify and acquire e-centric businesses.
That focus is well suited to the task at F+W, according to Peggy Koenig, managing partner at ABRY. "By building an entrepreneurial culture at Penton, focusing on digital media, and leveraging the company's powerful brands, David and his team engineered a strong turnaround of Penton," she said. "We believe the same focus on staff, communities, and customers will further foster F+W's powerful place in the enthusiast media category."
New Approaches to Managing Your Digital Department
Check out this related session at The Folio: Show, November 1-2 in NYC!
New and more capable digital platforms and products are essential for driving revenue in today's media operation, from updated websites…