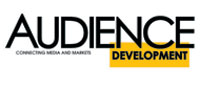 FOLIO: sister magazine Circulation Management, the 23-year-old media brand for magazine-industry circulators, is changing its name and mission effective with the November, 2008 issue.
The new name is Audience Development. Its accompanying e-newsletter, the Circulator, will keep its name.
With media is in an era of rapid transformation, the role of the print-magazine circulator has changed dramatically, becoming something much more complex than the old role of building and managing a print subscriber file and maintaining audit compliance. Where a magazine company once was focused on a single-medium print product, now it's multidimensional. Where circulation professionals once focused on print, now they're focused on events, an array or e-products, and in some cases, print isn't even part of the portfolio.
The Audience Development's mission will reflect that shift. From November forward, the magazine (and its Web site, newsletters, Webinars and events) will be informed by the knowledge that circulation executives' roles include:
•    Online marketing, including SEO and SEM.
•    Integrated multi-channel marketing.
•    Audience acquisition, behavior and analytics across a variety of platforms.
•    Integrated database creation and management.
•    Defining, creating, and leveraging "community."
The brand, said general manager Tony Silber, will continue to deliver the same essential content that its readers have come to expect, but within a rich new context. It will still serve b-to-b circulators and audience developers, and consumer-magazine consumer-marketers equally. But it will also speak to those charged with Internet traffic development and analysis, with event attendance, and those who conduct audience-acquisition work at an entirely new type of company, the online-only media enterprise.  "We're adding content that circulators and their customers now need and will certainly come to need," Silber said. "We intend not just to change with the market, but help lead it."
As thousands of audience developers take on an exciting new set of challenges, Audience Development will be there with them, said managing editor Bill Mickey. "We're thrilled at the opportunities in the years ahead, both for us and for you, and for the suppliers in the industry," Mickey said. "When you see our November issue, let us know what you think."
Audiences, Marketing and a No-Holds Barred Peer-to-Peer Conversations With Your Fellow Pros
Check out this related session at The Folio: Show, November 1-2 in NYC!
The marketing department is at the crossroads of the most dramatic changes occurring in media: Digital marketing, content marketing, lead-generation,…