ASME Plans to Address Photoshopping
Leive: No ban, but 'readers should never be misled.'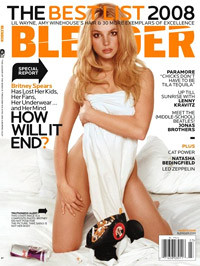 As magazines in the U.K. face a potential ban on digitally altering celebrity photos, the American Society of Magazine Editors is considering a panel discussion about best-practice guidelines.

"ASME is not considering a ban of any kind," Glamour editor and ASME president Cindi Leive tells FOLIO:. "Given the ubiquity of retouching technology these days—think of brides and their wedding photos—it seems unrealistic to forbid all digital manipulation of photos in any magazine."

But Leive says ASME is considering a panel discussion on the topic. "Readers should never be misled about what they're looking at."
According to news reports, the Periodical Publishers Association—the U.K.'s version of the Magazine Publishers of America—is holding a series of discussions about whether magazines should be banned from using digitally altered photos of celebrities that make them appear slimmer. The action comes after complaints from groups like England's Model Health Inquiry, which claim that over-altered celebrity photos help promote unrealistic body images.
Leive No Stranger to Photoshop Controversy
Magazines manipulating photos, however, is nothing new. In recent years, there have been plenty of altered-cover controversies, including one at Leive's own Glamour, which came under fire for its apparent slimming of Ugly Betty star America Ferrera (Glamour denied they did so); Time, which placed a teardrop on Ronald Regan for its March 2007 cover; and Blender's photoshopping of Britney Spears' head on someone else's body, to name a few.

04/11/2008
RELATED LINKS