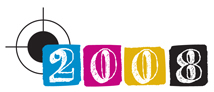 Art director salaries on par with production, with b-to-b ADs reporting highest salary increase this year over last.
Art directors have reason to celebrate. In spite of dwindling revenues that many publications are experiencing, salaries for ADs are up across all publishing categories. When asked about compensation changes, 46 percent of ADs reported it likely that their salaries would stay the same—the highest of the three groups—with 4 percent expecting compensation to decrease in 2008. However, ADs considered it less likely that compensation would increase this year, down 13 percent from 2007. This was the same percentage decrease seen by production managers, most likely due to the "tight economy."
Last year, female directors saw the gender gap shrink to $7,400, only to find it back this year at $11,500. For those who have spent less than three years in their current position, salary mean increased from $55,000 to $61,000 in the past year.
According to their verbatim responses, the role of art directors has changed, with many taking on additional responsibilities from production and marketing departments. But is it too much? As one AD surveyed commented: "My entire staff was let go. I now do the entire magazine, cover layouts, etc."
AVERAGE SALARY BY:
Gender
Male: $72,000
Female: $60,500
Age
Younger than 40: $60,100
40 or Older: $69,300
Education
Graduated College: $65,100
Postgrad Degree: $70,100
In New York City Area
Yes: $78,900
No: $61,700
Geographic Distribution
Northeast: $74,900
Midwest: $57,200
West: $65,500
South: $64,000
Years in Publishing Industry
10 years or less: $56,900
10-19 years: $67,600
20 years or more: $70,500
Years in Present Company
5 years or less: $61,800
5-9 years: $62,800
10 years or more: $72,600
Years in Current Position
3 years or less: $61,100
3-9 years: $64,900
10 years or more: $74,000
Number of Publications Worked on
1 magazine: $66,500
2 or more magazines: $65,000
Number of Employees Supervised
None: $57,100
1-4 employees: $66,100
5 employees or more: $80,900
Company Revenue
Less than $10 million: $61,200
$10 million or more: $71,600
Revenue of Respondents' Publications
Less than $3 million: $62,900
$3 million or more: $72,000
Paid/Controlled Pubs
Paid only: $66,700
Controlled only: $67,200
Mix of both: $62,400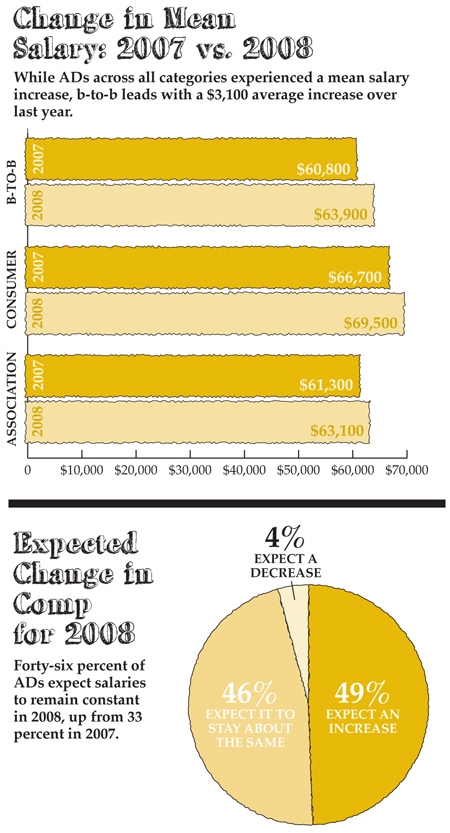 SEE ALSO:
SALARY BY CATEGORY: Production Director or Top Production Executive 
SALARY BY CATEGORY: Production Manager