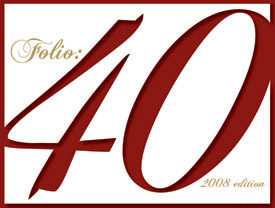 Welcome to the 2008 FOLIO: 40—the oldest, most comprehensive and most distinguished compilation of its kind. As always, we've spent the last year examining the entire industry, as well as a few markets that intersect it, for individuals who best represent an increasingly multifaceted media landscape.
The 2008 FOLIO: 40 is not all-inclusive, nor is it meant to be. There are countless success stories that could be on this list from around magazine media. But the individuals here represent the best of what the industry has to offer along with many other inventive minds.
C-LEVEL VISIONARIES
DIRECTOR-LEVEL DOERS
INDUSTRY INFLUENCERS
UNDER THE RADAR
ONES TO WATCH
[EDITOR'S NOTE: These reports were compiled by FOLIO: staff editors Tony Silber, Matt Kinsman, Joanna Pettas, Jason Fell, Dylan Stableford and contributor Jill Ambroz.]
Everything You Need to Know About Programmatic
Check out this related session at The Folio: Show, November 1-2 in NYC!
Programmatic has become a juggernaut, driving Google's and Facebook's revenues to levels higher than the entire magazine industry. For many…