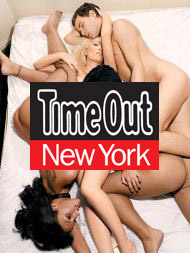 Brian Farnham, speaking at the American Magazine Conference Monday, said he had one goal in mind when putting together the 2007 sex issue, his second as editor: Cancelled subscriptions.
"If you do a sex issue and no one cancels, you're probably not doing your job," Farnham said.
Farnham said after no one cancelled their subscriptions after publishing the first sex issue of 18-month tenure at TONY, he wanted five this time around.
"I'm happy to report we vastly exceeded my goal."
Magazine Media and TV: Perfect Brand Extensions
Check out this related session at The Folio: Show, November 1-2 in NYC!
As TV programming expands dramatically, so does the need for great content and proven experts, so it's not surprising that…