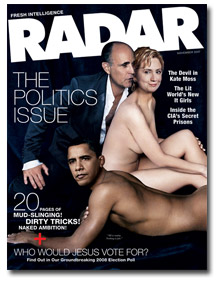 Radar magazine is increasing in frequency, from six to eight issues a year, and is raising its rate base from 150,000 to 200,000. The change will take effect in February 2008, one year after its relaunch in February 2007.
To accommodate the change, Radar has hired P.J. Lucas to be associate publisher, a newly created position. Lucas joins Radar from Penthouse, where he has been associate publisher since 2006. Prior to Penthouse, Lucas held the same title at Conde Nast's Golf World as well as other positions at New York magazine and Field & Stream.
Social Media Marketing for Small and Mid-Sized Brands
Check out this related session at The Folio: Show, November 1-2 in NYC!
Attracting audience to your events, Webinars, awards programs and other initiatives is vital—it's a major responsibility for you as a…