New Magazine Skillset: Sourcing Raincoats in Africa
Hiring a project manager in a multiplatform age.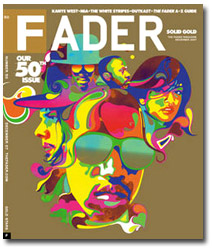 Recently, I had to hire a position I've never hired before—project manager—someone with skills to do just about anything. This includes anything from clearing music, to sourcing raincoats in Africa, from finding underground rock venues in Baltimore to overseeing and managing the creation of a custom micro-site.
The print industry has been turned on its head and, as most of us know, publishers/magazines now have to deliver way more than the good old-fashioned ad page schedule and accompanying cookie-cutter value-added program—that just won't cut it any longer.
Over the past few years the entire game has changed and the only way to survive is to adapt or be another FOLIO: headline about another folded magazine. It's a change that I find incredible and has opened up an infinite channel of opportunity to actually work with brand partners to create exciting new content, new formats of distribution, and more ways of touching our readers/their consumer.
I have a feeling that traditional magazine infrastructures and mastheads will continue their metamorphosis to mirror these changes.
RELATED LINKS

By Andy Cohn -- Boasting an esteemed career in the music magazine industry, Andy Cohn joined the FADER staff in 2003 as Associate Publisher. Soon after he was promoted to publisher of The FADER and thefader.com and has since led the publication towards noted acclaim through a series of firsts in the industry.


Post Comment / Discuss This Blog - Info/Rules