The Magazine Leaders and Laggards of Online Video
An unscientific survey.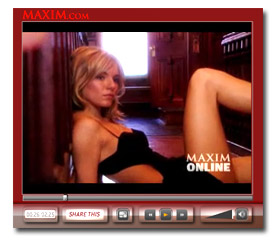 I was recently wading through the innards of Times business section when I came across this item:
"Video sites need to draw a minimum of 50,000 views a month before getting serious interest from advertisers, Dina Kaplan, a founder of the video-sharing site Blip.tv, told Daisy Whitney of TVWeek."
Inspired, I took a brief, unscientific survey of magazine Web sites and YouTube channels to try to figure out which monthly magazines are gaining online video traction.
Here are some leaders:
And some laggards:
RELATED LINKS
By Henry Donahue -- Henry Donahue is the CEO of Discover Media LLC, the publisher of Discover magazine and Discovermagazine.com. Donahue was formerly CFO of Primedia's Lifestyles Magazine Group, a 30-plus magazine division, which included Soap Opera, Crafts, Boating, Equine and History titles.


Post Comment / Discuss This Blog - Info/Rules