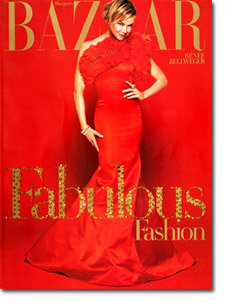 A pair of stories FOLIO: reported on this week–the federal suit brought against cigarette-maker R.J. Reynolds over an alleged "advertorial" that contained cartoons, and a Harper's Bazaar cover that contained 258 sponsored Swarovski crystals–required comment from the American Society of Magazine Editors, the arm of the Magazine Publishers of America that issues members guidelines on such foggy areas as magazine ethics.
Here's ASME's response:

From: Kahan, Marlene
Sent: Thursday, December 06, 2007 5:52 PM
To: Dylan Stableford
Subject: RE: folio: rolling stone, harper's bazaar
Dylan,
I want to take a look at a copy of Harper's Bazaar before I comment.
On the Rolling Stone question:
We don't approve of sponsored edit in general, only in specific cases (special sections, etc). Our guidelines say advertisers may sponsor certain special editorial sections, as long as the edit doesn't endorse the advertiser's product, and the advertising and editorial pages are clearly distinguishable.
Marlene Kahan
Executive Director
American Society of Magazine Editors
Thinking Outside the Box in Editorial Management
Check out this related session at The Folio: Show, November 1-2 in NYC!
Consumer media consumption behavior has changed dramatically in the last 10 years as social media and mobile have become ubiquitous.…